AICOCO Intelligent Smart Live Streamcam: Huge Difference in Camera World
---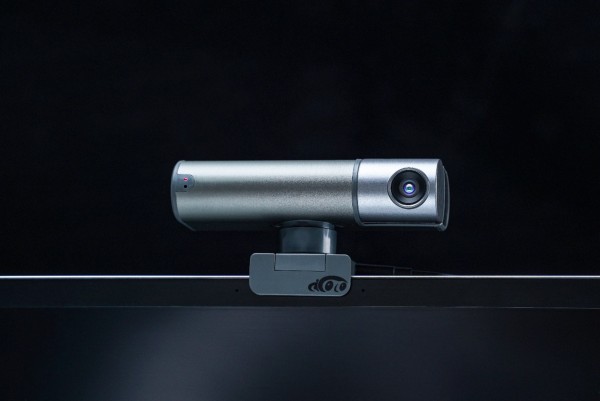 A webcam is a camera connected to a computer that is commonly used for video conferencing. In many ways, the AICOCO Smart Live Streamcam differs from a traditional camera. The AICOCO Smart Live Streamcam provides additional features not present in a regular webcam, which is the most notable distinction between the two.
The smart and powerful tracking function of the products helps an individual to use it in various dynamic live broadcasts such as dance, fitness and food, online video course, online meeting, video call and chat. other situations where people walk. Its sensitive tracking and HD images can bring more enjoyable viewing experience, AICOCO smart streamcam supports AI face recognition tracking, gesture zooming and 2K ultra high-definition picture quality output, which makes simple and easy to achieve professional live streaming and great results.
Another feature that sets AICOCO Smart Live Streamcam apart from others is its intelligent algorithm with full auto zoom which automatically maintains focus at the center of the video screen and automatically detects faces and people and always focuses on the subject.
Who likes to be distracted by obnoxious background noise? Built-in noise reduction on the AICOCO camera ensures that an individual's video call is clear and uninterrupted. It has a built-in high quality brushless motor. It requires smooth movement as it is a 360 degree motor. It features a high quality brushless motor that ensures smooth motion without jitter or lag.
Obstacle-free object tracking rotation is another feature of this streamcam. The AICOCO camera can seamlessly rotate and track an object or person without encountering any obstacles. This is not possible with a standard webcam. The Aicoco streaming camera is ideal for live streaming due to its extensive capabilities. While streaming, a person can view their surroundings in Full HD with the 2-level smart zoom.
It is also ideal for teaching dance. No matter where the dancers are in the room, the unique 360 ​​degree tracking feature ensures they are constantly paying attention. When a dance teacher wants to give their students a closer look at the moves, the full auto zoom comes in handy. The same can be done with the Aicoco webcam, making it ideal for security monitoring. Whether someone is monitoring the home or the business, they can be assured that every detail is recorded.
It is suitable for use in a video classroom. Teachers' movements around the board, along with Full HD video and sound, are effortlessly captured. Its 360 degree mobility also ensures that you always have a full view of the classroom.
AICOCO Smart Live Streamcam is ideal for a variety of applications due to its superior capabilities. The Aicoco streaming camera will ensure that the user collects high quality video and audio all the time, whether they are live streaming, teaching network video, dancing lesson or monitoring the office.
So why settle for a standard webcam when AICOCO's Smart Live Streamcam is available? AICOCO can be obtained at https://www.aicoco.com/
Media Contact
Company Name: AICOCO
Contact: Media Relations
E-mail: Send an email
Address:Room 526, 5/F, Block B, Bairuida Building, Vanke Town Community, Bantian Street, Longgang District, Shenzhen
Town: Guangdong
The country: China
Website: https://www.aicoco.com/