F-mount lenses available for the CXP range of cameras
---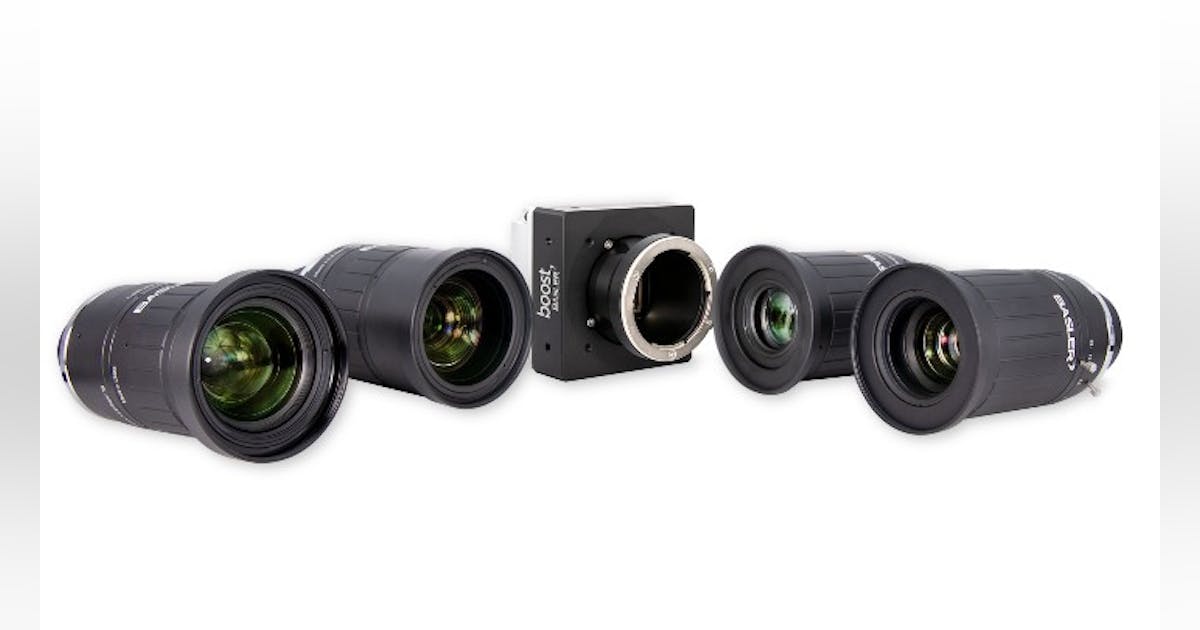 Basler expands its CXP portfolio to include the Basler F mount Lenses, providing customers with an all-in-one hardware solution for applications requiring high resolutions. It consists of Basler's exclusive F-mount lenses, which are suitable for boost cameras with onsemi's XGS-series large-format sensors, as well as an interface board and software. The Basler F mount Lens features a blue dot for aperture adjustment so customers can enjoy quick and easy setups and immediate operation. Carefully tested and matched components (camera, lens, interface board and software) allow customers to build an efficient and future-proof computer vision system from a single source. F-mount Basler lenses can also be combined with cameras that are not equipped with onsemi's XGS-series sensors.
To learn more
Contact: Basel AG
Headquarter: Ahrensburg, Germany
Product: boost the camera with F-mount lenses
Main characteristics: onsemi XGS large format sensors; F-mount lenses; CoaXPress interface.
What Basler says
See more information on the Basler boost camera with F-mount lenses. (www.baslerweb.com/CXP)
Share your vision-related news by contacting Chris McLoone, Editor-in-Chief, Vision Systems Design.