From the car to the surveillance camera
---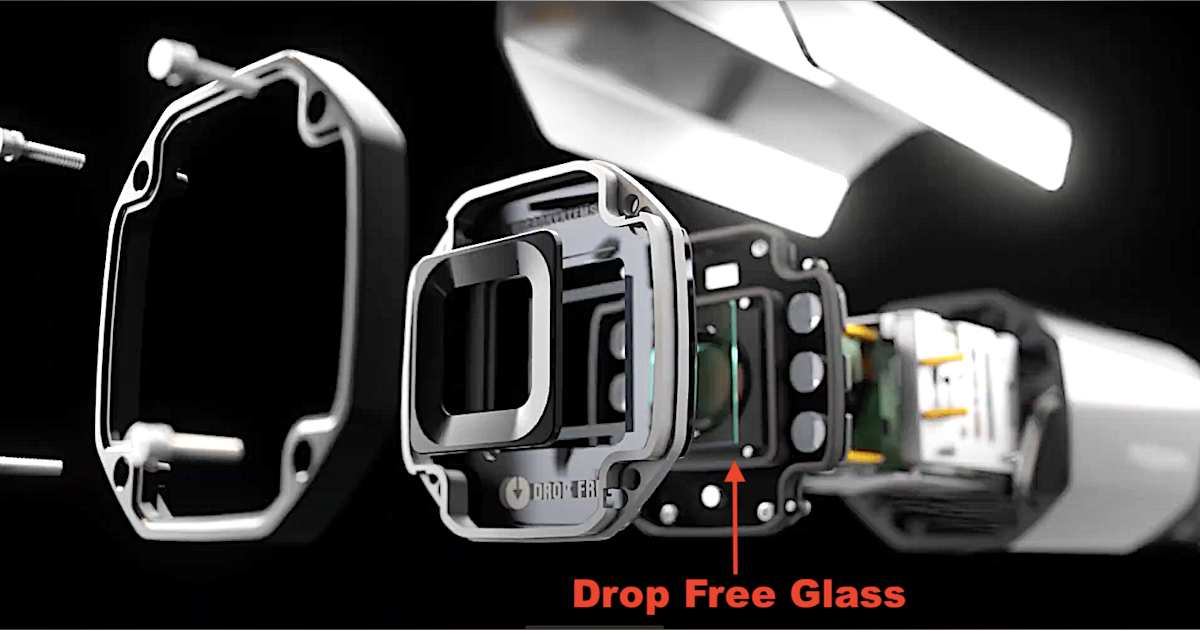 The Drop Free Glass (DFG) module, presented at CES 2022 by the Korean company Microsystems Inc., is another technology developed for the autonomous vehicle industry that can be applied to the markets of security cameras, action cameras and drones. The technology can even be applied to an entire window.
DFG can quickly and effectively remove various contaminants such as rainwater, fog, frost and dust generated on the surface of a camera lens using unique microfluidic technology. It is a simple product structure applied to any type of glass application.
The DFG can be easily added to the design of most standalone IP cameras, 360 degree multi-sensor IP cameras, action cameras and multi-sensor drone cameras.
The DFG consists of a hydrophobic layer, a dielectric layer, a patterned transparent electrode, and a protective glass added in front of a camera lens. Raindrops begin to form on a camera lens, in a spherical structure due to the surface tension of the water, creating the effect of many unwanted tiny lenses that make the main image blurry and darker . Small raindrops have a greater surface tension than large drops, which worsens image distortion.
The DFG-assisted surveillance camera can automatically or manually activate the DFG layer upon detection of this distortion, draws virtually no current, and acts quickly to remove surface contaminants.
For more information, email [email protected]