Latest leak allegedly details Samsung Galaxy S22 Ultra's camera system
---
The Samsung Galaxy S22 won't be released until at least early in 2022, but that won't stop insiders from leaking some interesting information about the South Korean tech giant's unannounced smartphone. Added to the many rumors are details recently shared by Ice Universe (via GSMArena and Weibo) regarding the Ultra variant's camera system.
According to the reliable leaker, the Samsung Galaxy S22 Ultra will feature an almost similar camera setup to this year's high-end flagship model, but with significantly improved elements. While earlier rumors suggested the phone would likely be equipped with Samsung's new 200MP camera sensor, Ice Universe denies this. It says the Ultra will retain use of a 108 MP sensor with 0.8 µm pixels as its main camera, although it is not specified whether it uses the same HM3 sensor or a newer version. .
There is also mention of improved image stabilization technology associated with the sensor, which could be related to another rumor we reported. back in april. According to various sources, Samsung has teamed up with Japanese camera maker Olympus to develop new sensor-shift stabilization technology, but it remains to be seen whether this will be the same system that will be showcased on the Galaxy. S22 Ultra.
Meanwhile, Ice Universe claims that the device's two telephoto lenses will use two 12MP sensors with 1.22 µm pixels with optical image stabilization (OIS). One of them is able to optically zoom 3x, while the other lens can zoom up to 10x. But interestingly, the leaker says both telephoto lenses will come with a new continuous zoom technology, which allows them to seamlessly switch between different focal lengths – similar to the system previously presented by OPPO last month (pictured below).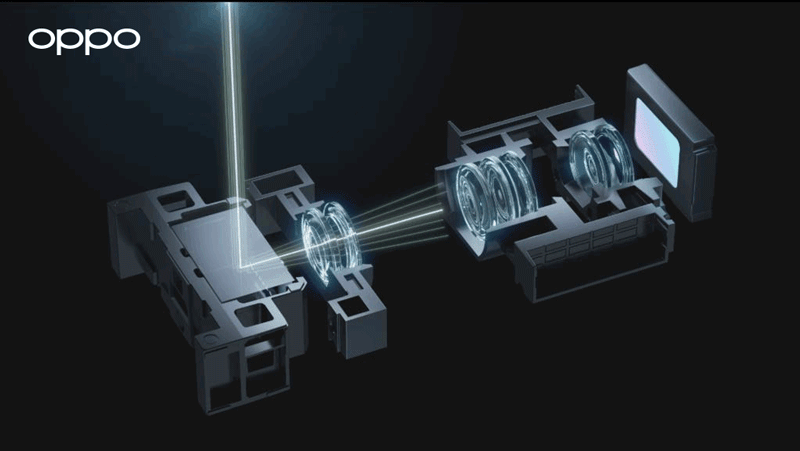 Apart from that, it is suggested that the Galaxy S22 Ultra is equipped with a 12MP sensor for its ultra wide angle camera, but now also with OIS capability. For its front camera, on the other hand, Ice Universe says the phone will feature a 40 MP sensor housed in a perforated cutout.
The Leaker has been mostly specific when it comes to details regarding Samsung-related products, but there is always a risk of error when it comes to unofficial information. We won't know for sure if these rumors are true until the brand officially announces the smartphone, which should be in January of next year.
(Source: GSMArena)