Occupants refuse passage of OSCE SMM to camera system near Zolote
---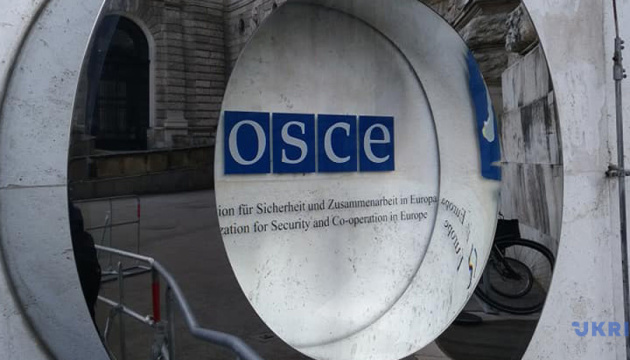 On Monday, militants of the Russian occupation forces refused passage of the OSCE SMM to the camera system in the disengagement zone near Zolote, in the Lugansk region.
"On the morning of December 20, the armed formations of the Luhansk region prohibited the Mission from switching to an electrical box, part of the power supply for the SMM camera system in the disengagement zone near Zolote. The box was located 100m south of the southern edge of the disengagement zone," reads the OSCE SMM ad hoc report 45/2021.
As noted, the SMM patrol, embarked with two technical specialists, was traveling from the direction of Kadiivka (formerly Stakhanov, non-government controlled, 50 km west of Luhansk).
"The denial occurred at 09:44 at the armed formations checkpoint near the southern boundary of the disengagement zone, when a member of the armed formations refused passage to the Mission, citing 'lack of prior notification' ", informs the SMM.
At 10:12 a.m., another SMM patrol, after entering the disengagement zone from government-controlled areas, arrived at the camera site 350 m north of its southern edge and carried out maintenance on the camera on the site.
As noted, the Russian occupation forces regularly prevent OSCE SMM patrols from crossing the line of contact in the Donetsk and Luhansk regions.
oh