Phoenix GigE Vision Camera Series Adds 4th Generation Sony Pregius S Models
---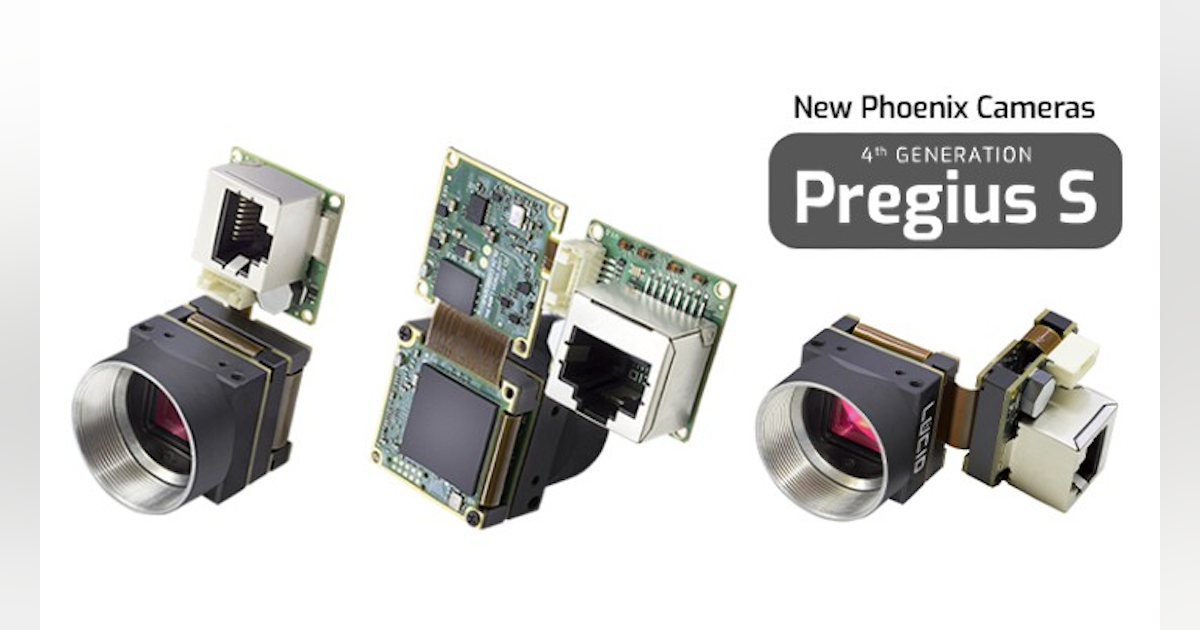 LUCID Vision Labs, Inc. now produces Phoenix GigE Vision 5.0, 8.1 and 12.3 MPixel camera models. Equipped with Sony's 4th generation Pregius S image sensors, the new Phoenix models offer high sensitivity, low noise and excellent dynamic range for image quality in a compact camera. The 5.0 MPixel Phoenix camera features the IMX568 global shutter CMOS sensor and operates at 22 fps. The higher-resolution 8.1 and 12.3 MPixel Phoenix models feature the IMX566 and IMX565 global shutter CMOS sensors operating at 13.8 and 9.0 fps, respectively. The Phoenix GigE PoE Camera Module has a 24 × 24mm or 28 × 28mm form factor and is designed for easy OEM integration. It offers multiple lens mounts, body orientations, and Ethernet interface options. All LUCID cameras comply with GigE Vision 2.0 and GenICam3 standards and are supported by LUCID's own Arena SDK.
To learn more:
Contact: LUCID vision laboratories
Headquarter: Richmond, BC, Canada
Product: Phoenix GigE Vision Camera Series
Main characteristics: 5.0, 8.1 and 12.3 megapixel options; 24 × 24 mm or 28 × 28 mm form factors; Sony 4th Generation Pregius S Image Sensors
What LUCID Vision Labs says:
See more information on the Phoenix GigE Vision Camera Series.
Share your vision related news by contacting Chris Mc Loone, Editor-in-Chief, Vision Systems Design.