photonicSENS presents the industrial 3D camera apiCAM PRO
---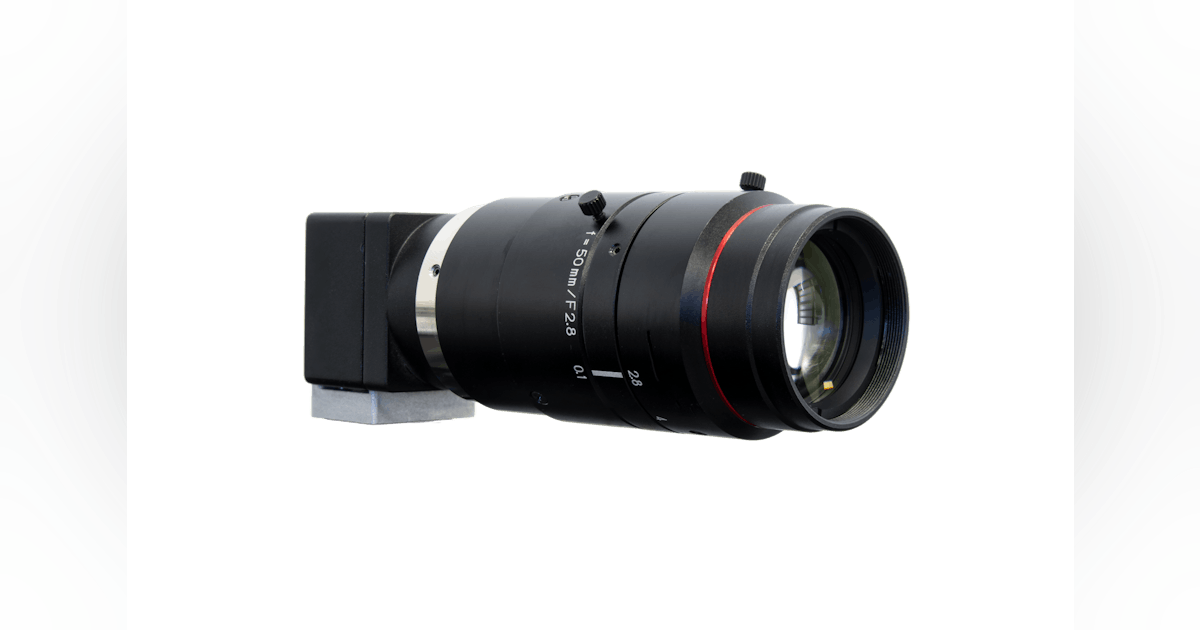 Captures image and depth to generate a complete point cloud from a single lens
Paterna, SPAIN, October 24, 2022 – photonicSENS, the compact single-lens 3D camera company, has announced the third member of its apiCAM 3D camera family – the apiCAM PRO. Designed to add a transparent image and depth perception capability for millimeter and sub-millimeter scale metrology and inspection, this customizable and affordable depth-sensing solution calculates a target's 6-degree-of-freedom pose from a single point of view, in a single shot.
Suitable for integration into manufacturing processes and robot arm mounted operations, apiCAM PRO has a small form factor of less than 29x29mm and a weight of 150g. It is ideal for applications where space is limited and where larger, heavier vision systems are not suitable. It excels in applications where the image and the depth map need to match exactly. Adding this transparent image and depth perception capability dramatically increases the speed of assembly and testing processes and reduces the cost of 3D inspection and quality assurance of details and micro-features exceptionally fine, at very close range.
apiCAM PRO currently offers 1.4 Mpixel resolution for depth and for images and is ideal for close range inspection and for measuring the depth and height of the most difficult sub-millimeter parts such as silicon dies or small components used in watchmaking.
Highlights of apiCAM Pro
Image and depth map matched simultaneously to ensure no mismatch error
Provides RGBXYZ point cloud
Customizable resolution and frame rate
Compact 29 x 29 mm form factor
Solid state with no moving parts
250mW power consumption
3D depth sensing applications
Jorge Blasco, CTO of photonicSENS, said: "apiCAM PRO is ideal for meeting the challenges of millimeter and sub-millimeter scale metrology. It simplifies micro-feature scanning as it only requires a single camera with a single lens, eliminating the need for complex image-to-depth matching algorithms while avoiding the need for multiple images at separate positions, and it reduces the overall cost of additional devices. Other potential applications include optical inspections of small parts, micro positioning, as well as alignment and digitization of small objects for digital training and augmented reality and maintenance support services in the metaverse.
Jorge Blasco explained: "In addition to selling camera modules, we are in constant dialogue with our potential customers and offer them the opportunity to test their use case by working with an evaluation kit. We also work on custom projects to help customers solve unique and challenging inspection and metrology requirements. The feedback from these activities has been incredibly positive and that's why we look forward to the volume deployment of apiCAM PRO.
apiCAM PRO, our industrial 3D camera is available for order from photonicSENS sales representatives and our distributor partners, and on the photonicSENS web: www.photonicSENS.com.
About photonicSENS
The single-lens 3D depth camera from photonicSENS simultaneously delivers the highest resolution image and depth map to disrupt advanced applications such as augmented reality on XR goggles, 3D object reconstruction, and metrology and l inspection in robotics and industrial applications. Combining innovative optics and sophisticated algorithms, photonicSENS' depth sensing solution reduces the number of required components and is computationally efficient to enable smart vision on any device, with the lowest power requirements. .