Precision planting enters the sprayer market with boom priming, nozzle control and vision-based systems
---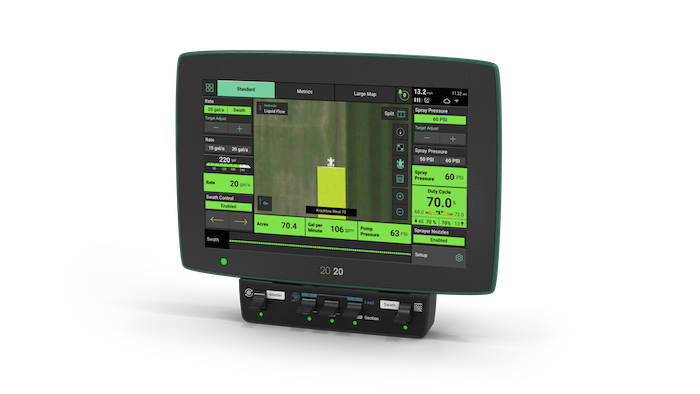 TREMONT, Ill.— Precision Planting unveiled plans focused on improving sprayer operation and data collection at its annual winter conference on January 18. This announcement marks the company's first step into sprayer technology.
"Precision Planting is for farmers who believe in the best, and nowhere is that more apparent than at the annual winter conference," said Bryce Baker, director of marketing at Precision Planting. "With today's sprayer announcements, Precision Planting expands our goal of challenging the status quo in agricultural sprayers, as well as existing lines for planters, combines, seeders and sidebars. "
ReClaim boom priming and recirculation
Traditional sprayers require farmers or operators to spray the product to the ground to fully prime the boom width. Many times more than 50 gallons of product are sprayed causing a chemical hot spot. With ReClaim added to the sprayers, chemicals mixed in the tank can flow through the booms and back to the tank, without ever having to spray a drop of chemical on the ground.
"ReClaim uses a single toggle switch in the cab to engage recirculation, and once recirculation is complete, farmers are ready to spray the properly mixed chemical all over the boom," said Justin McMenamy, product manager, Precision Planting. "ReClaim is designed to be retrofitted to a farmer's existing sprayer with electric or standard nozzles."
Symphony Nozzle Control System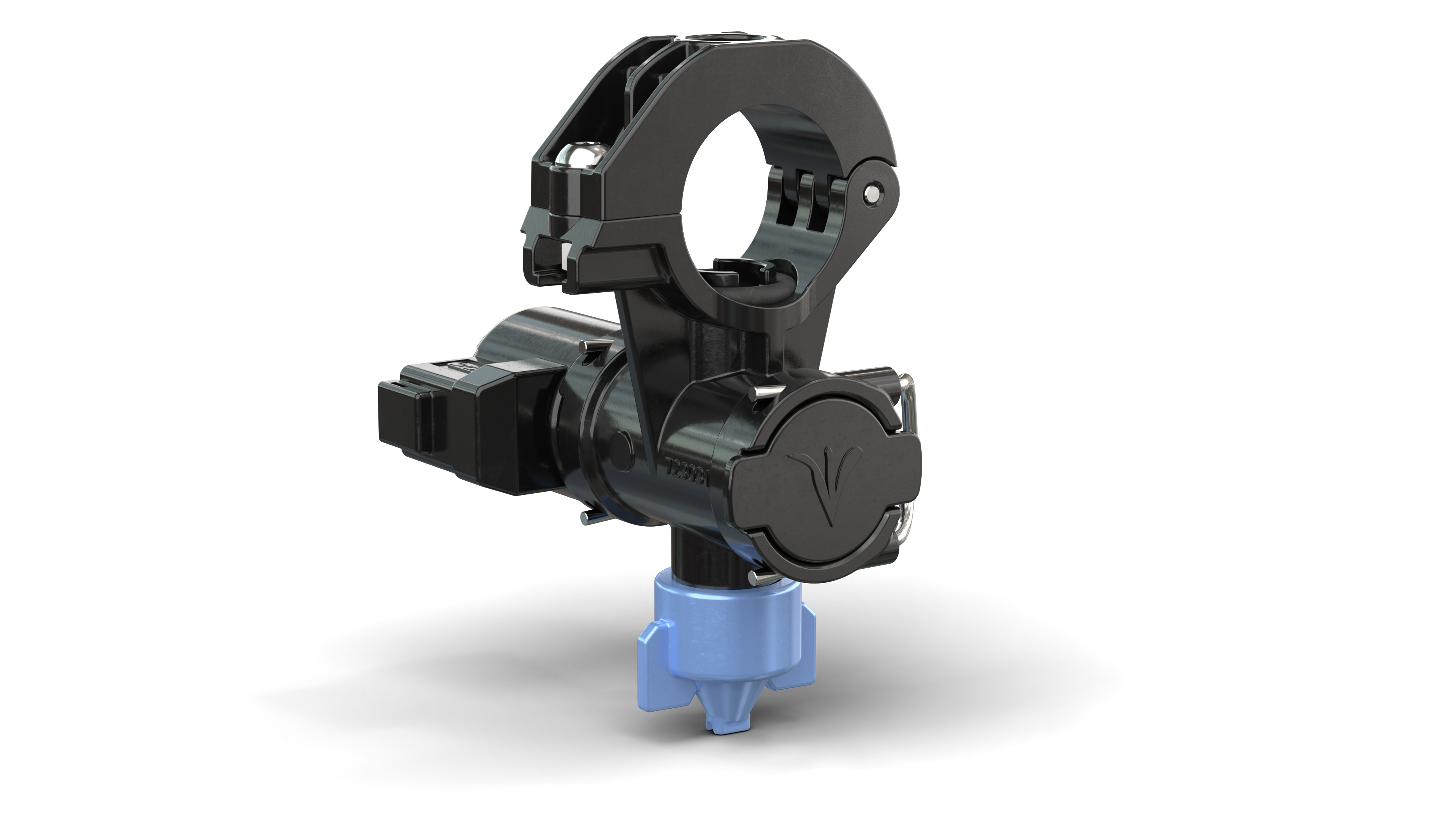 Many sprayer nozzles have a pressure change when the operating speed or flow rate of the sprayer is changed. This change in pressure changes droplet size, increasing the risk of drift or reducing the spray's leaf coverage, resulting in reduced effectiveness. The Symphony nozzle control system allows the sprayer to maintain constant pressure even when changing rates or speeds.
"When spraying to kill weeds or diseases, it's important to get consistent spray patterns across the entire field, even when speeds or rates change," said Luke Stuber, Field Manager. of Symphony product at Precision Planting. "Symphony maintains consistent pressure across the entire boom, along with swath control and turn compensation for consistent spray coverage over every acre of the field."
Controlled by the Precision Planting Gen3 20|20 system, Symphony will be field tested again in the spring of 2022.
Vision-based technologies
Precision Planting has announced several camera applications on a sprayer, all developed by Precision Planting's research and development team. The vision technologies will be associated with the 20|20 Gen 3 system and will be field tested in the spring of 2022: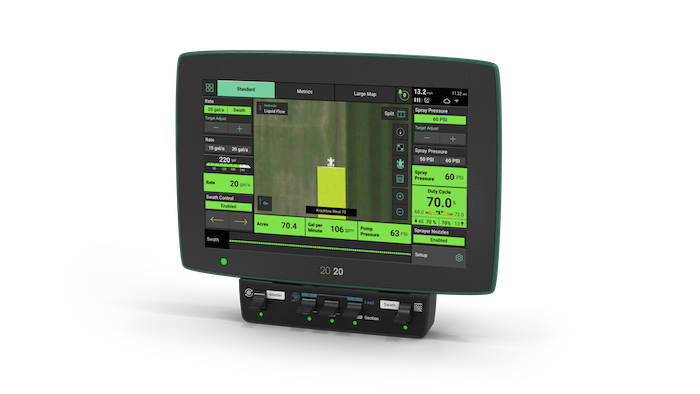 Vision-Based Guidance: Crop post-spraying is very tiring work on the farm, often with the operator's hand driving the sprayer to avoid running over the crop. Visual guidance directs the sprayer through crop rows, allowing the operator to focus on sprayer operations, not steering, while avoiding rolling over crops and dramatically reducing operator fatigue.
Visual Scouting: One of the best times to check for uniform crop emergence and stand counts is when most farmers apply post-emergent spraying. Vision-based scouting will provide farmers with insight into their number of stands in the field and information on crop evenness, letting them know if there are areas of the field they should pay more attention to.
Vision-based weed identification: Vision-based weed identification uses machine learning and artificial intelligence to see and categorize every plant seen in the field as a crop, broadleaf weed, or weed. With this information, a weed pressure map can be created that allows farmers to understand weed type and pressure variability across the field.
Targeted spray technology: The Precision Planting Symphony Nozzle Control System is designed to work with the Precision Planting Vision Module for targeted spraying.
"The combination of Vision and Symphony will allow spray rates to vary within the tag rate to be effective against weed pressure in a specific area," said Jason Stoller, Vision Product Manager at Precision. Planting. "We know that a high percentage of spray passes use residual herbicide, so targeting only growing weeds does not allow the value of residual herbicide to be present in the field. We are actively researching the best way to spot growing weeds while applying a general residual herbicide to control emerging weeds, all using 20|20, Symphony and Vision technologies.