Vivotek VC9101 Split Type Camera System
---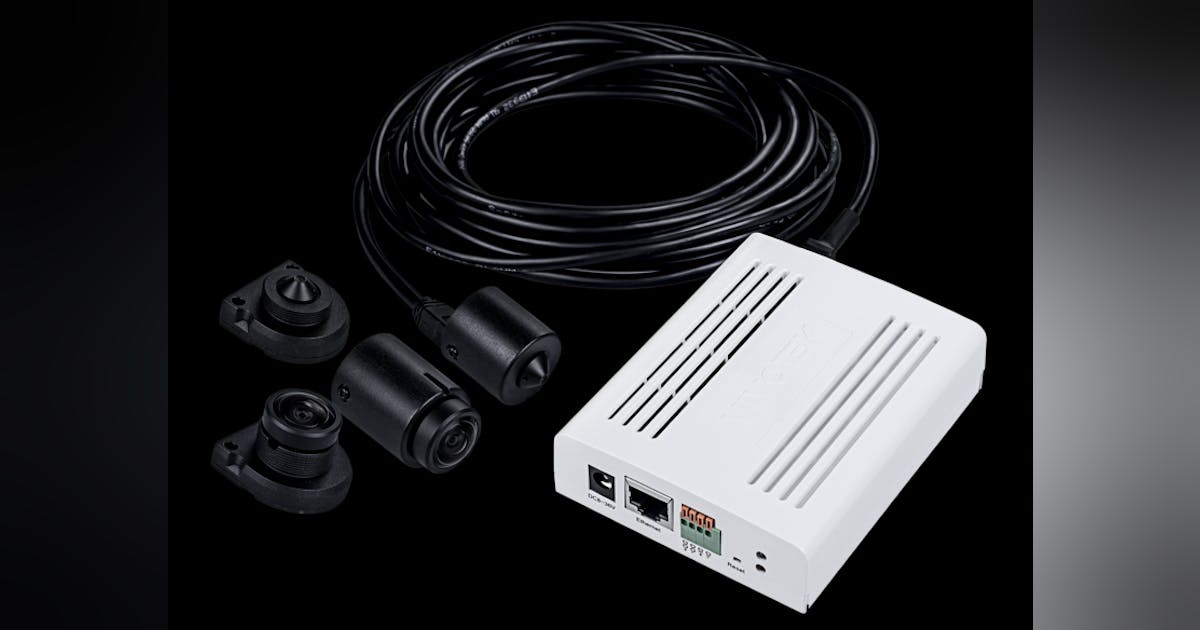 SAN JOSE, CA, USA, July 6, 2022 – VIVOTEK (TWSE: 3454), the world's leading provider of IP surveillance solutions, is proud to announce the release of the NDAA Compliant VC9101 High Performance Split Camera System with Trend Micro IoT Security.
"VC9101's low-profile design, rich functionality, and ability to flexibly fit into even the tightest of spaces, make this camera ideal for indoor or covert surveillance of ATMs, banks, stores and offices," said David Liu, President of VIVOTEK USA, Inc. "The VC9101 features a separate camera unit (CU series) and video core design, allowing the tiny camera unit (with a 5 meter long cable) to be easily and flexibly installed in any decoration or interior design, thus preserving elegant appearances while saving considerably on installation time and costs.
The video core of the VC9101 has a powerful processor that can output a 5MP 360-degree fisheye image or a 4MP 16:9 image. In addition, the VC9101 is equipped with a CNN (Convolutional Neural Network) hardware accelerator which enables the deep learning VCA to be more efficient and powerful. The VC9101 also provides face detection based on deep learning, suitable for most installation scenarios.
The VC9101 camera core can support one camera unit and is designed to work seamlessly with a choice of four different camera unit types (CU9171-H, CU9171-HF, CU9183-H and CU9183-HF ). The entire system incorporates a number of advanced features found in VIVOTEK cameras including WDR Pro, SNV, Smart Stream III technology, 3DNR and security features such as Secure Boot, Signed Firmware and Trend Micro Cybersecurity .
Benefits of the VC9101 include:
Discreet appearance: The smaller camera form factor enabled by the split core/camera design also allows for a less obtrusive appearance in the event of aesthetic concerns or to reduce the risk of opportunistic tampering or vandalism.
Flexible selection for different scenarios: With a choice of four WDR cameras: the CU9171-H(F) pinhole type and the CU9183-H(F) fisheye type for a 180 degree panoramic view, the VC9101 offers unprecedented flexibility. The split-type camera system can be used to monitor spaces such as ATMs, elevators, a single large space, or to provide different types of views, among other possible usage scenarios.
Greater coverage with simplified installation: The camera unit that can be connected to the central unit can be positioned up to five meters away, allowing the small camera unit to be easily and flexibly installed in any decoration or interior design .
Simplified maintenance and upgrades: The modular design of the VC9101 makes it extremely easy to remove individual cameras for maintenance or replacement. Additionally, upgrades can also be easily done, as they only involve the replacement of a camera unit and not the replacement of the entire system.
For more information on VIVOTEK and its complete line of products, please visit www.vivotek.com.